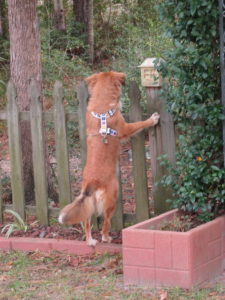 Hi  Joy, Michelle and all your staff,
Just a quick note and a couple pics to let you know Maggie, now named Eve, is doing wonderfully.  We have a Vet appointment tomorrow at 16:30.  This way we will get the prescriptions we need for heartworm and Tics and Fleas meds.
We have called her Eve, because being such an alpha female, she reminded us of a character in J.D. Robb's books called Eve Dallas, who is an alpha female cop!
She is having a ball, loving the yard , screen room and house.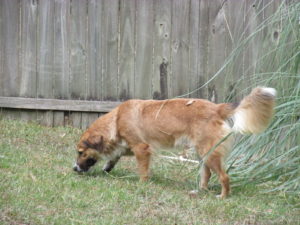 Thanks you so much for all the work you do and for helping us find our wonderful new companion.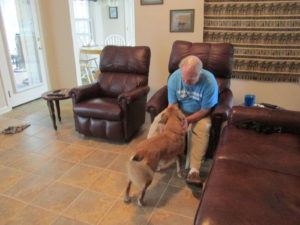 Lorraine and Terry Heaton…. and Eve, of course