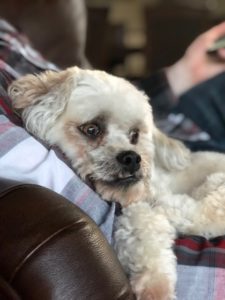 Wanted to send another picture of Toby. He is an amazing part of our family and is thriving!! He has been groomed and has seen an amazing veterinarian and has been blessed, after a baseline blood workup, with being a model of health!
Thank you again for being a wonderful advocate and foster home for Toby. We truly cannot picture life without him.
Picture below of Toby cuddled up on my husbands lap.
With so much gratitude,
– Lesley Marr