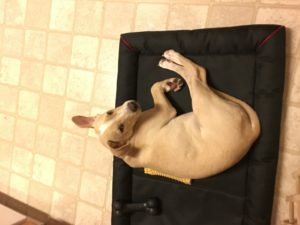 I wanted to give you guys a 6 month update on Duke, formerly Bogie.
He is 6 months old now and weighs 31lbs. He knows sit, stay, down, gentle, go to crate, and come. He is housebroken and crate trained. He is working on fetch and loves to catch a laser pointer and run fast! He loves snuggles, other dogs, and hates bath time when he runs through mud.
We love having Duke and are so thankful for having the chance to adopt him!