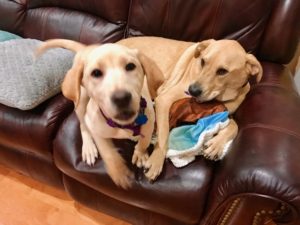 Hi everyone at GARD,
We wanted to thank you again for allowing us to bring home Molly and make her apart of our family. She fit right in and made quick friends with Sam and Pepper as soon as we arrived home the first day. She loves her new Kong toy and she loves to play fetch.
I would like you guys to know, we looked back through our previous adoption papers and we adopted Sam (ya'll may know him as "Lance") from you on September 27th 2014.
Molly has already changed all of our lives since she has been here and we are so happy to give her a forever loving home and the best life ever.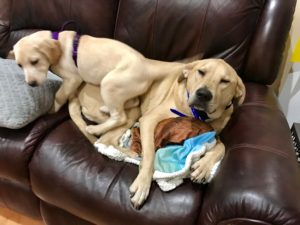 I've attached a few pictures for you guys to see. You will see Sam has grown a lot since you last saw him!
With love,
Candace & Matthew McQuaig