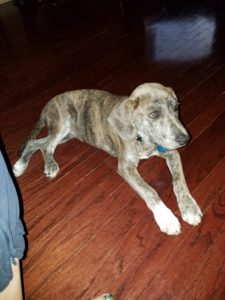 We adopted Pepper now known as Chloe "Sweet Pea" Thornton, back on May 13th, 2017. We were extremely heartbroken over the loss of our 4yr old dog to canine lymphoma,  that we knew we needed a new fur baby in our lives to help ease our pain.
We have two older dogs,  and three cats, but losing our Tobie was and still is unbearable. I am so thankful to have this little diva in our lives to help us heal.  She took right to being house broken, has MANY toys and her own toy basket to keep them in. She is just such a delight.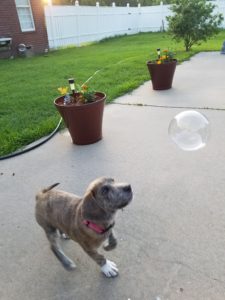 Thank you for allowing us to adopt her. She's spoiled rotten,  but that's the way it's supposed to be!
Shawn and Matthew Thornton