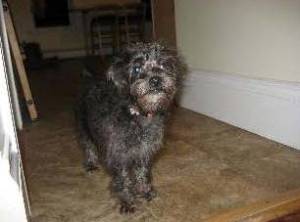 Hello Tom & Joy,
I just wanted to let you know that Bailey, now renamed "Bogart", is really settling right in (see photos attached).
He napped all the way back to Boston, but since his arrival he has been a non-stop bundle of energy!
He already had a bath and made a few neighborhood friends.
I want to thank you both for making this happen and Tom, I hope you get some sleep tonight- you deserve it!
Warm regards,  Inge