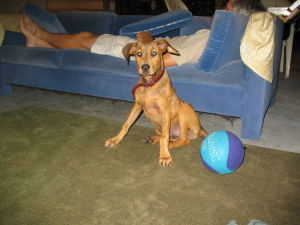 My two boys absolutely love him and are so happy he's here and they keep
saying we got the 'perfect dog'.  I knew he'd be great and he's won my
wife's heart over as well (she hasn't had great dog experiences in the
past).  We're very happy and so is Milo.