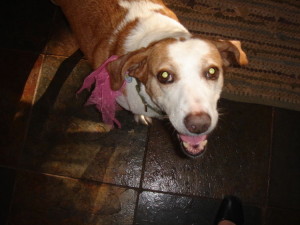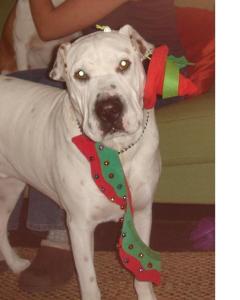 Merry Christmas GARD!
I just wanted to drop you a line during this Holiday season to say how grateful I am for the work you're doing, and for bringing me two wonderful dogs.  I can't say how much getting Susie Q and Bobo has changed my life for the better–I've got a house full of luvin' now!  
Susie Q is just as sweet as ever and is adjusting well to life with a rowdy puppy.  Susie loves bananas, celery, and all people!
Bobo is doing very well after undergoing heartworm treatment, and most of his other health issues have cleared up.  We're working with a trainer to get my big boy a bit more under control.  Bobo loves to snuggle and chase cats.
Merry Christmas, and keep up the good work!