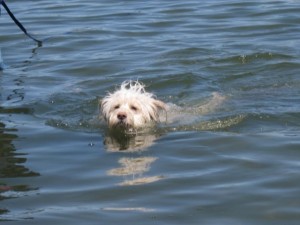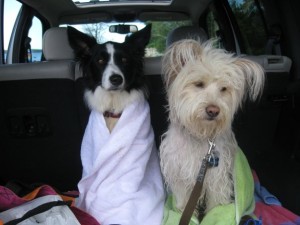 Hi Joy,
We hope you're well!   Barre and I can't believe it's been a year already since our lives became that much better because of Wally!
We wanted to say hello and let you know Wally has been an unbelievable addition to our household. He has had a great year going for long drives, walks around Boston, hanging with his dog pals and learning to swim in Cape Cod!
We can't imagine our lives without him in it. We thank you again for taking a chance on us and sending him our way.
We hope everything is going great in Georgia and that lots of other pups are finding great homes!
We attached some updated pics of Wally.   Have a great day!
Regards, Tony and Barre