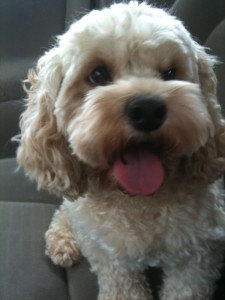 It's been a year since I got Ollie from you. He gained 6 lbs. He was
10 pounds when I got him. He is still timid with men but he is a
different dog. He has brought me great joy and is full of himself
with me.  I named him Ollie luya. A play on alleluja.  I will send a
few more pics. I hope you are still strong in your mission and
continue ur work. If you need a trasporter let me know. I wish you
much joy.