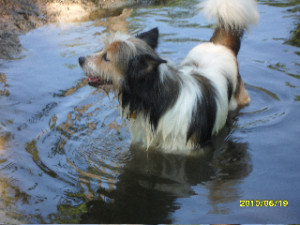 I adopted Rex from his amazing foster mom, Christina. He is such a
sweet, lovable, happy go lucky dog. We go for walks every day with his
golden retriever friend, Shannon. Then on the weekends it is off to
the dog park. He loves the dog park…playing with new friends &
swimming in the pond. Thank you so much for the amazing work GARD does
to bring dogs to the NE so they can be adopted. Because of your
efforts, I have this wonderful dog.  Rex definitely has his " forever"
home with me. I adore him. Thank you so much for the work you do to
find homes for shelter dogs. Your efforts bring so much joy and
happiness to owners and dogs alike.
Valerie H.