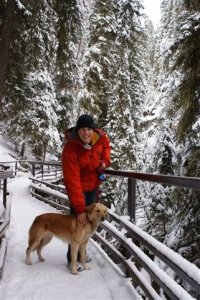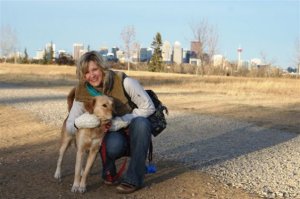 Thank you to all of your wonderful staff for doing what you do.  On
behalf of our family, we have made a $50 donation to you via PAYPAL,
as a thank you for sending us our wonderful four legged friend almost
three years ago.
Elaine, a golden retriever adopted in August 2009, entered our lives
with your help and now we could not imagine our family otherwise.  She
has outgrown many of her fears, and has learned to love the cold
Canadian winters very much.  She is in good health, and thriving,
enjoying her walks and has even picked up a few tricks.
Thanks for everything.  We love our dog.
The Young-Monette family