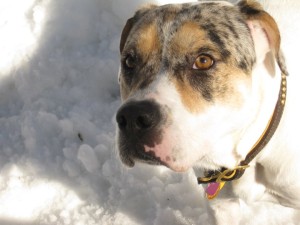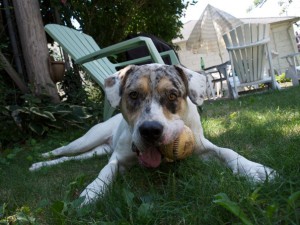 Greetings!
I adopted Lacey from you back in Jan. of 2010.
She was about 5 months at the time. We kept her name, as she already responded to it…she is THE BEST DOG EVER!!!! So smart, obedient, and LOVING! We got her weight up right away and she is doing wonderful! Our Vet is always very impressed with how lean she is; she loves to run.
This girl loves to cuddle with us, and our two other dogs! They all get along really well…she is our only female, and she definitely runs the show! She is a very beautiful mix, and  gets compliments everywhere we go.
Thank you again for giving me the opportunity to make her a member of our family!
xo
Jennifer Bingham
Saugus, MA