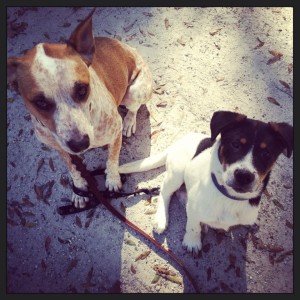 Just want to share a photo from Tot's first week at his new home!
Pictured left is his sister, Maddie. My husband has given Tot a new
name… Levi! And he is doing beautifully! Very smart and very
willing…. already has the leash down pat and responds to multiple
commands like "sit" "here" and "bedtime" Sooo cute and we love him to
pieces!
-Theresa